Friday 5 Link Up
Ahhhh, Friday. You were my life line this week! So glad you have arrived and bringing 70 degree weather with you! I am linking up with Joy at
The Sowell Life
for Friday 5.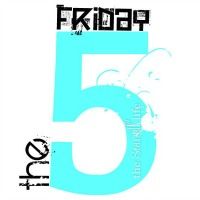 Drum roll please......
1. Went to see the Azalea Trails on Saturday with Lt and D. Lt took us all over the town, eating at Don Jose's (awesome Mexican food, well worth the drive!), getting homemade tamales (a dozen spinach and cheese, and a dozen pork, yum), and of course AZALEAS!! I couldn't leave without buying two different azalea bushes to plant and I have plans for more! Get your shovel ready Lt.!
2. Keeping up with my work outs with Jillian Michaels (she's a beast!) and walking in the neighborhood. Sorry we didn't walk last night Lt. It was just too cold for this little girl! But it is on for tonight!
3. My spidey senses get all tingly when I see students getting success in school. At my school, we can have a graduate at any time. This week, a student graduated and there is a possibility of another one or two next week. They get so excited and a sense of accomplishment. We are pretty much the last stop for a diploma and every day is rewarding! I love being their cheerleader and task master!
4. The weather has turned cold this week, so there was lots of snuggle time on the couch with my Westie, Gavin. He is like a furnace!! I did not even need to get out the electric blanket to stay toasty and I love my electric blanket! Although we needed the rain, I am so glad this cold front has passed on by because we have big plans Sunday!
5. Water, water, everywhere and I am chugging you down like a fiend! Lt. got a 52 oz Big Red the other day from Race Trac convenience store. I took one look at that tall cup and said, "Bring It!" So during the day at work, I fill up my 52 oz cup twice. This way I am drinking 104 oz a day! Now to bring it home on the weekend!
Check out that mustache pen!!
So what does next week hold for me?
1. Saturday some girl time with LoLo
2. Sunday planting azaleas and maybe getting the yard ready to plant sod
3. Friday we are heading to the theater (said in my best snooty voice) to see Wicked. Lt bought a new blazer and he is H.O.T. Hot!! Now I need to shop to keep up with him!
4. Still trying to get our Putt Putt challenge on. This may be the weekend with almost 80 degree weather.
I got this! So, an inquiring mind wants to know....what has been going on with you?